Services Area
Support & FAQs:
If, after consulting the manual or the FAQs, you still have questions, then our support team are here to help. You can also e-mail our service team directly.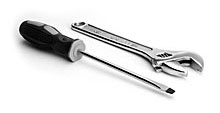 Manuals:
Lost your manual? Here you can download the latest version of our product manuals in PDF format.
Product Brochures:
Our product brochures will provide you with a summary of all the important information on the selected product. These PDF files can be conveniently printed out from your PC.
Product Activation:
Select here the product you wish to activate.
Press:
Our service for the press: images and press releases.
Reseller:
As a reseller you will find here all important information: contact, registration as an affiliate partner and more.