Voice Reader Web 20
Let your website read out loud! Perfectly suited for to improve the accessibility of your website.
Voice Reader Web 20 is an easy to integrate internet service, adapted to the latest web standards, which automatically speech-enables your website and makes it accessible to a wider audience.
More and more cities, public institutions, authorities and enterprises go for a barrier-free access to their websites. Voice Reader Web 20, the online reading solution, supports them in this matter.
The Voice Reader Web 20 version offers you and your website visitors
An intuitive and functional player with HTML elements and options optimized for BITV (Barrier-free Information Technology Ordinance) and ARIA requirements for accessibility.
A high-quality voice output with professional sounding voices.
A positive user experience and a fast loading player due to minimized JavaScript versions.
Click on the links below and listen to Voice Reader Web 20 live: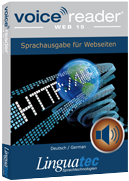 Price of Voice Reader Web 20:
The price of Voice Reader Web 20 depends on the size of the website and is fixed, unaffected by clicks on the 'Read' icon:
Small and medium sized websites: 299,- € per year
For larger websites: 449,- € per year
For very large websites: Price on request
Our Licensing Scheme: Prices apply per domain and language and are unaffected by clicks on the 'Read' icon.
Contact us, we would be pleased to submit you an individual offer and reply to all your questions. On request we would make a 30 days full trial version available.
See how simple Voice Reader Web 20 is to use:
You, as the website operator, simply integrate a 'Read' icon on all of your webpages that you would like to be made audibly available to your visitors. It's as simple as filling out an intuitive web form and you're all set!
Visitors to your website click on this button and immediately begin hearing the desired page content on demand. That means that you don't have to store any audio files on your server.
Many good reasons for to choose Voice Reader Web 20:
High quality voices and a large selection of languages;
Professional and naturally sounding male and female voices in many languages that can't easily be distinguished from real, human voices. They are based on extensive studio recordings of professional, voice-over artists.
Available in 45 languages
| | | |
| --- | --- | --- |
| Arabic | French | Norwegian |
| Basque | French (Canadian) | Polish |
| Catalan | Finnish | Portuguese |
| Cantonese Hong Kong | Galician | Portuguese (Brazilian) |
| Czech | German | Romanian |
| Danish | Greek | Russian |
| Dutch Belgium | Hebrew | Slovak |
| Dutch Netherlands | Hindi | Spanish |
| English (American) | Hungarian | Spanish (Argentine) |
| English (Australian) | Indonesian | Spanish (Colombian) |
| English (British) | Italian | Spanish (Mexican) |
| English (Indian) | Japanese | Swedish |
| English (Irish) | Korean | Thai |
| English (Scottish) | Mandarin (China) | Turkish |
| English (South African) | Mandarin (Taiwan) | Valencian |
---
Accessibility:
All HTML elements of the player and the options dialogs have been optimized with regard to BITV (Barrier-free Information Technology Ordinance) and to the ARIA requirements. All players can be completely controlled via keyboard shortcuts.
Two different audio players are available.
---
Browser and mobile device compatibility:
Optimum presentation on PC as well as on mobile devices and in all current browsers.
---
Flexible integration in your website:
Three different ways of integrating the player into the website:
Embedded Player: Directly embedded into the website, opens up on top of the webpage
Hover Player: Completely movable on the webpage
Pop-Up Player: Opens up in a separate webpage
---
Convenient reading aloud of selected text:
Beside reading out the complete webpage it is possible to only read out selected parts of the text by marking the text and clicking on the 'Read' icon beside the text.
---
Visual aid:
While reading, the text will be highlighted simultaneously

---
Reading aid with text enlargement:
While reading, visual text enlargement can be optionally activated

---
Download of the audio file:
Audio file export as mp3-file is possible.
---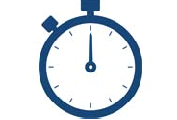 Fast loading times:
Minimized JavaScript versions ensure fast loading times
---
Wide range of customization options: 
While creating the Voice Reader Web 20 link, you can define settings such as speed, pitch and text styles.
---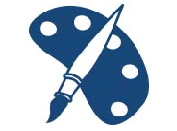 Individual design of the read aloud icon:
Choose among many different 'Read' icons (different styles and colours) or easily upload your own 'Read' icon.
---
Always up-to-date:
Update your website as often as you want, Voice Reader Web 20 automatically reads ot exactly what the text on your website says.
---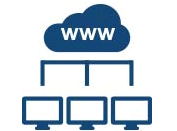 Use on the Internet and Intranet:
Reading function can be used in internet and intranet
---
Simple integration:
Intuitive web form to create the read out function. Detailed FAQs and Email support available.
Enhanced feature of Voice Reader Web 20
Using Voice Reader Studio 15 you can even speech-enable PDFs on your website. Contact us, we will be happy to advise you and submit you an individual offer.
System requirements
On your web server: none
On the client computer:

Works with all current web browsers
Requires JavaScript to be activated